Content Disclaimer
All data and information provided in this article is for informational purposes only and neither the author nor Alibaba.com makes any representations as to the accuracy, completeness, currentness, suitability, or validity of any information in this article.
Neither the author nor Alibaba.com will be liable for any errors or omissions in this information or for any losses, injuries, or damages arising from its display or use.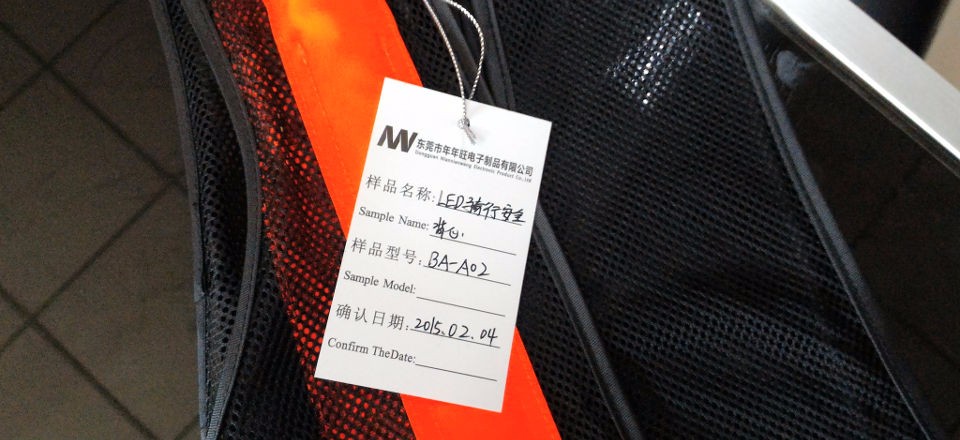 The first sample batch rarely fails to disappoint. I'd say that most business owners buying from Asian manufacturers can testify to this statement.
The sample development process is very unpredictable, and what was initially supposed to take a few weeks can suddenly take months – in extreme cases, even years. The key to prevent from the sample development process from spiraling out of control, is communication between the buyer and the manufacturer.
In this article, we explain the practical aspects of managing the product sample development process, including how sample defects can be prevented at an early stage, and how to identify and find solutions to those that do occur.
Drafting Sample Specifications and Order Terms Document
Clear communication is crucial when dealing with overseas manufacturers. Hence, the first step of the process is to outline all sample specifications and order terms. A well drafted sample order document can reduce risk of misunderstandings, and neglect, thereby limiting the number of future revisions. This must be included:
1. Product Specifications
Contract manufacturers expect the buyer to provide all relevant specifications, including technical specifications, standards and regulations to which the product must comply. Be overly clear. Nothing is to be taken for granted, and no specification is 'too obvious' or unimportant to be included in your specification. Include the following items:
Bill of Materials / Component List

Dimensions

Size Table

Tolerances

Quality Requirements

Technical Standards (e.g., ASTM and ISO)

Substance Requirements (e.g., REACH, RoHS and California Proposition 65)
2. Attachments
Design drawings, product photos, 3D renderings and print files must accompany the product specification. Some suppliers, depending on the industry, may assist with certain design procedures – but don't take it for granted. Ensure that all files are accurate, as they are directly applied, without review from the supplier in many cases, to the sample. Any mistakes made during the design process are therefore highly likely to ruin the sample.
Photocopies

Design drafts

CAD files

Logo / print files

Color Samples
Order Terms
In addition to product details, and the complementary attachments, you need to set a framework for the sample development procedure. If you, for example, fail to mention that future sample revision shall be included free of charge, the supplier may well request more money for the 2nd and 3rd sample.
Once agreed upon by both parties, the supplier shall sign and stamp the sample order sheet, including attachments. Request an original copy delivered to your address, rather than a digital copy. Once received, you can wire the sample fee to the supplier.
First Sample Batch
The first sample is almost never perfect, especially when it comes to OEM (custom designed) products. If the supplier gets at least 60% of the specifications right, you're on track. Send a confirmation to your supplier that you've received the samples, and provide specific feedback on each detail, in a structured format:
1. Photograph all quality issues and the details the manufacturer 'got right'
2. Create a document listing all quality issues that must be resolved, including the photos detailing them.
3. Send the document to the supplier and request them to:
a.) Explain why they failed to comply
b.) How (or if) they can resolve the issue on the next sample revision.
Be very specific when detailing quality issues. Rather than writing long paragraphs (that are prone to result in further misunderstandings), you shall keep the text as short as possible, and avoid using filler words.
It's also of importance to highlight what the supplier actually managed to deliver on. Take photos and add notes, in a separate document. This serves as valuable feedback for the supplier when making the next sample revision.
Telling them what they did right provides the supplier with more reference points, and can thereby prevent new problems occurring on the coming sample batch.
Don't request a second sample until the supplier has responded to each listed sample defect. However, don't expect clear explanations to all points. In many cases, failure to comply simply stem from neglect, or misunderstanding, on the factory floor. That said, many problems occur due to lack of technical capability. Uncovering such limitations is part of the development process, and may require that you tweak your design and quality requirements.
Second Sample Batch
At this stage, most quality issues shall be eliminated. The product sample on your desk should look very much like the final product. However, minor issues may remain, and you must repeat the documentation and feedback procedure. You must also be prepared to handle new issues that was not present on the first sample.
Don't move forward with the third (hopefully final) sample revision, until the supplier has provided feedback on why the issue occurred in the first place, and how they intend to solve it. However, a supplier that keeps making the same mistakes, shall be excluded from the process.
Third Sample Batch
The third sample revision shall be fit for mass production. It shall, to a large degree, be an exact replica of the mass produced product. You can now move forward with a final manufacturer selection, and later, ordering a test run.
'What if the supplier keeps failing?'
In an ideal situation, you exclude them and move on to the next manufacturer.
However, things are rarely that simple. Picture yourself having spent six months developing samples. With each revision, some issues are eliminated, while new problems show up.
Be systematic when managing sample order production, and weed out those who fail to progress from an initial first revision to a final sample, ready for mass production. Trying to change a manufacturers mode of operations is almost without exception a waste of time and money.
'How can we mitigate our risks when buying samples?'
You surely don't want to bet on the wrong horse. But if you get on more than one, say three or four, your chance of success improves dramatically.
In other words, order samples from at least two different suppliers, to make sure you got something to fall back on. The extra cost is often negligible (unless highly expensive tooling is required), and allows you to exclude suppliers failing to produce acceptable samples.