Meet Dheva.
She's like most other 7 year olds, except that she's an early adopter/digitally-savvy expat kid with a bootstrapping mindset to discover the latest and greatest.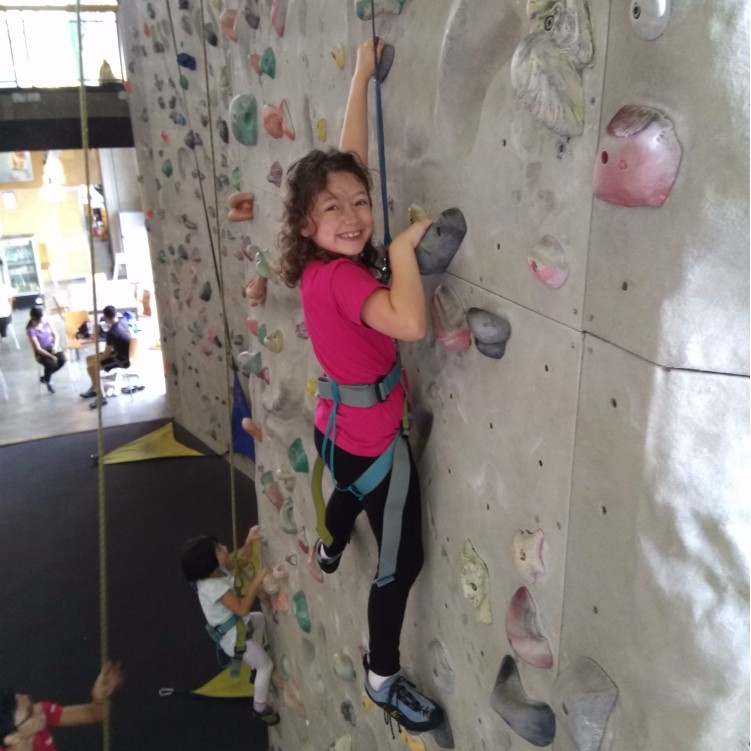 Enter the fidget spinners: this month's highly coveted toy.
After trudging across town in search of options, she felt that the spinners currently available in brick-and-mortar shops were overpriced (with prices ranging from $9 to a few hundred dollars), and often, there was an underwhelming selection. Seeing that there could be a better way for her and her friends to get their hands on the newest toy craze, she then did some very detailed market research (read: chats with school mates about cheap fidget spinners, quality fidget spinners, glow-in-the-dark fidget spinners, metal ones, two-pronged ones…you get the idea), and decided to take things into her own hands: source them directly from China. We discovered the best price point with minimum order quantity on Alibaba.com. This is how we did it.
Alibaba.com helps to connect Chinese exporters with companies around the world. With an established supply-chain infrastructure and delivery system, combined with the ease of service directly from a mobile phone, we found that Alibaba.com was one of the easiest platforms we've ever used.
We went from ideation, to app download, to search and discovery, to placing an order all within 8 minutes. Eight minutes! That's less time than it takes to hard-boil an egg.
Here are the steps we took:
We typed in fidget spinners into Alibaba.com's search function. Who knew there were so many varieties of the toy?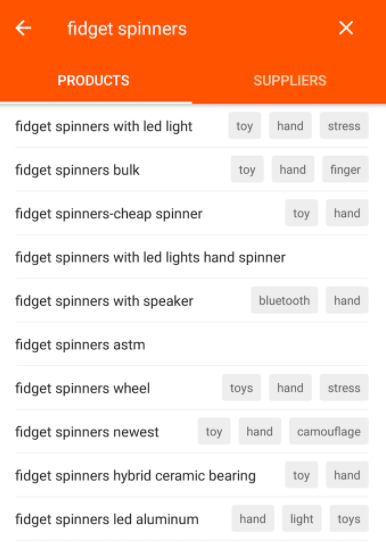 We scrolled down to see a HUGE variety of products, and loads of distributors.
We choose this one due to the minimum order quantity and per-piece price. Plus, it helped that the distributor had been with Alibaba.com for awhile, and had a high trade assurance rating.
We easily sent in the order request and shipping terms. One of the great things about Alibaba's sites is that you don't have to pay for the product upfront (like on Amazon or Ebay); you can inspect the merchandise first and pay on delivery.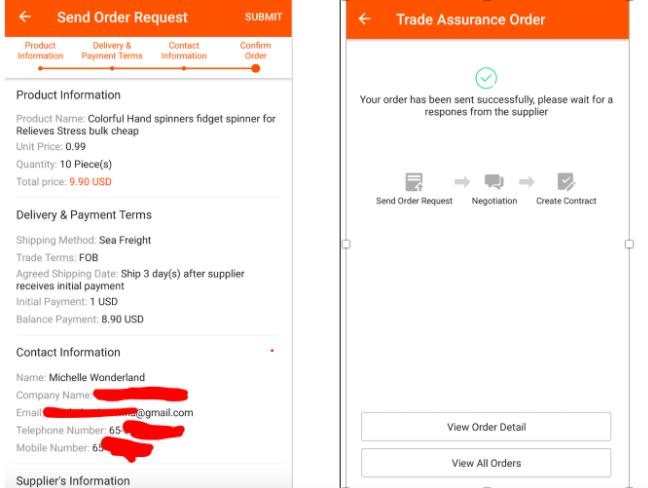 Within minutes, we received a notification from the supplier, with a contract and options so that we would be able to pick and choose exactly what we wanted. We returned the contract for an order of 50 fidget spinners at 99 cents apiece. When you consider the price of the least expensive fidget spinner available at brick-and-mortar shops ($9), we saved ourselves the hassle of hotstepping all around town and the unnecessary, extortionately inflated price for the toys. WIN!!

Content Disclaimer
All data and information provided in this article is for informational purposes only and neither the author nor Alibaba.com makes any representations as to the accuracy, completeness, currentness, suitability, or validity of any information in this article. Neither the author nor Alibaba.com will be liable for any errors or omissions in this information or for any losses, injuries, or damages arising from its display or use.