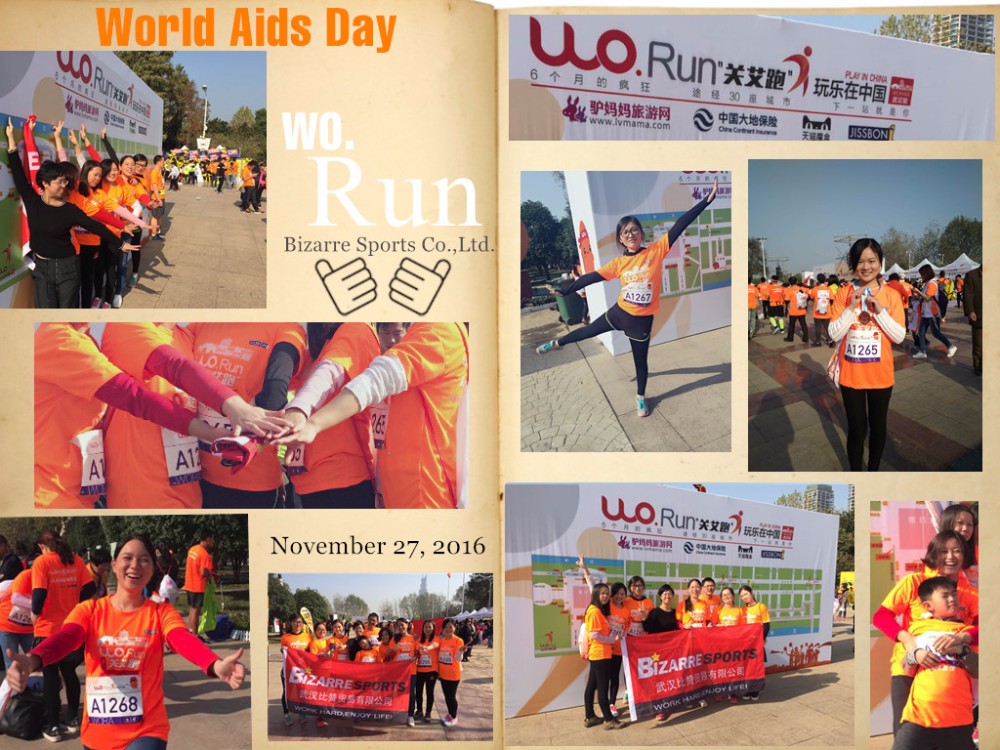 A full month elapsed,on November 30, 2016 my colleagues and I took part in a events
in Wuhan. We were running together.The events of main purpose is to care for AIDS.
There were so many people who participated that day. It was more like a party than
a marathon.

Everyone I saw was smiling and enjoying themselves. Although I did't win it only
took me thirty minutes to cross the finish line! I liked the race very much. I
really enjoyed the process. After the race my muscles were sore but it did't
matter as my colleagues and I had such a great time.

Bizarre Sports, my company, provided our running t-shirts. All of our employees
took part in the marathon. This was a proud moment for all of us and it made the day
very special.

I can personally say these t-shirts were so comfortable to wear while we were
running. I'm also happy to report that after washing the t-shirts kept their
bright clours and I'm looking forward to wearing my shirt again in my next
marathon.

Our company specializes in all types of sportswear, especially running wear.
Do you want custom sports clothes for an upcoming event? Or maybe we will meet at a
future marathon? Contact me and I will customize clothes just for you.

Show the world your personal style!