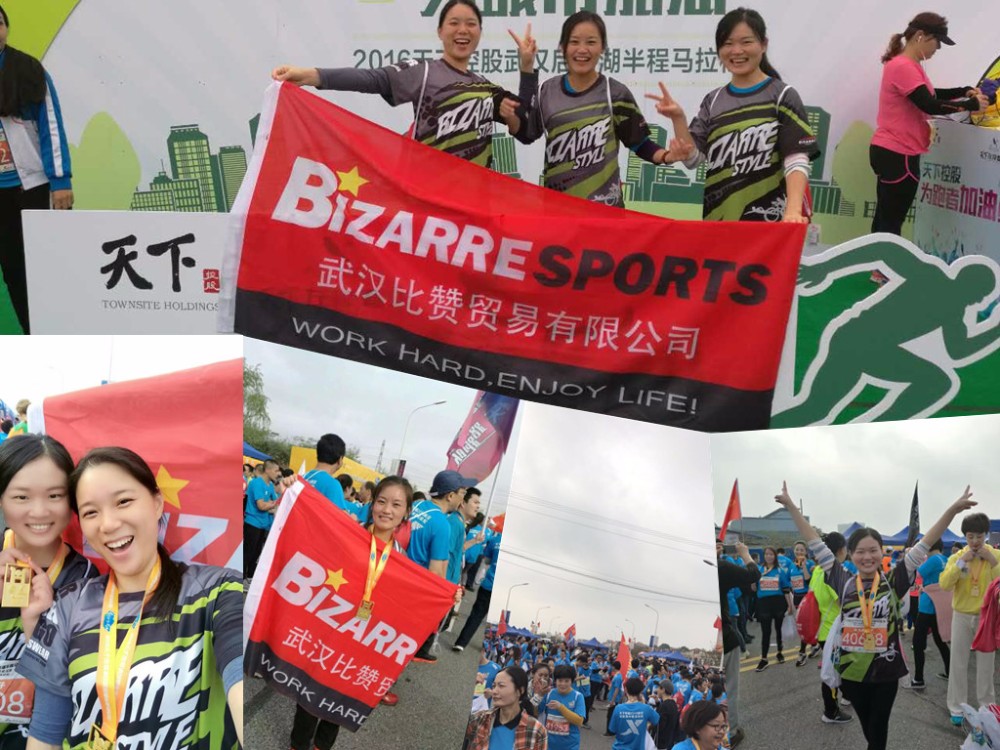 One month past, my leg is not pain , I took part in Marathon. Do you want to know the process ? First you should know this Marathon is full of fun.
30th Oct, my colleagues and me took part in half marathon in Wuhan , there were so many people in the day, every body with smile, I finished it took thirty minutes, although I did not get win, I like it very much, I enjoyed the process. After the events, I was so excited, although body is uncomfortable.
It is exciting that our company offer clothes for us, what's more, our running t shirts are custom for us , the style is so beautiful, what's more it is so comfortable. Then the color is no fading. Do you want to customize sports clothes for you? And want to take part in Marathon with me ? Contact us, I will customize clothes for you, show your style!
In all, our company specialized in all types of sportswear,especially for running wear. This time , all company members took part in Marathon and worn clothes that our company offered . It is significant for us.