After 1 hour, we will have webinar for Alibaba 1st Bia Data Analysis on Pakistan Apparel. Detail for today:
 
1. Alibaba Apparel industry expert will analyze the Apparel Industry.
2. Success Apparel Supplier from Faisalabad will share his experience that how to get order via Alibaba.
3. Special offer for the webinar attendees only.
Link to Join Training:
http://ali.gensee.com/webcast/site/entry/join-0735cda00b99494c8bd21bb392c0a131
How to join:

Simply type in name and email address and then it is allowed to enter the platform.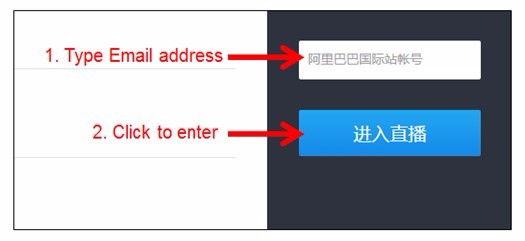 Wishing you the very best of business!

Alibaba.com